Stress-Free Car-Shopping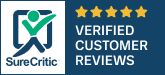 Bay Hyundai is the Premier Place for Shoppers from All Over to Have All of Their Automotive Needs Taken Care Of
If you have been in the market for one of the most impressive places to shop for a new or used car that is going to offer you plenty of different options and the attentiveness you will love, then Bay Hyundai in Panama City, FL is the premier place to visit. Here we have made it our goal to bring more drivers some of the most unique models around and will make sure every shopper is prepared to get something that they will love and truly enjoy every visit much more than ever before.
When you make the choice to visit our dealership you will be floored almost immediately because of what we have been able to offer. We want to make sure that drivers from all over the area can make the trip from the Lynn Haven or Southport FL and be able to drive off the lot in something that you will be able to enjoy!
Take a Look at Everything We Can Offer, Be it a New or Used Model
One of the most impressive parts about shopping for a new or used model with our dealership is that are going to make driving a much more enjoyable time. Our staff members here are incredibly knowledgeable when it comes to everything related to new and used Hyundai models. We have made it our goal to put that knowledge to work and make our dealership the perfect place to visit for every possible auto need.
In our selection of new Hyundai sedans, hatchbacks, crossovers, or SUVs you will be able to get something that is ready to tackle more adventures and do so in style and comfort. We are prepared to offer drivers of all types all over the Callaway area the chance to enjoy some stunning options like the Hyundai Accent, Hyundai Elantra, Hyundai Elantra GT, Hyundai Kona, Hyundai Santa Fe, Hyundai Sonata, Hyundai Palisade, Hyundai Tucson, and Hyundai Veloster! This incredible selection of new models will ensure that drivers from all over can get something that is ready to tackle any adventure ahead and do so with the finest features and refinement.
Not only are we excited to offer drivers some of the most impressive new Hyundai models, but we have made it our goal to also offer you some truly remarkable used models. We are incredibly excited to offer drivers a variety of used cars, trucks, and SUVs that are going to make every drive much more unique. Our inventory of unique used models will have models from outstanding automakers like Chevrolet, Chrysler, Dodge, Ford, GMC, Hyundai, Lincoln, Nissan, RAM, and Toyota! No matter what you are looking for, we are prepared to make your visit much more special.